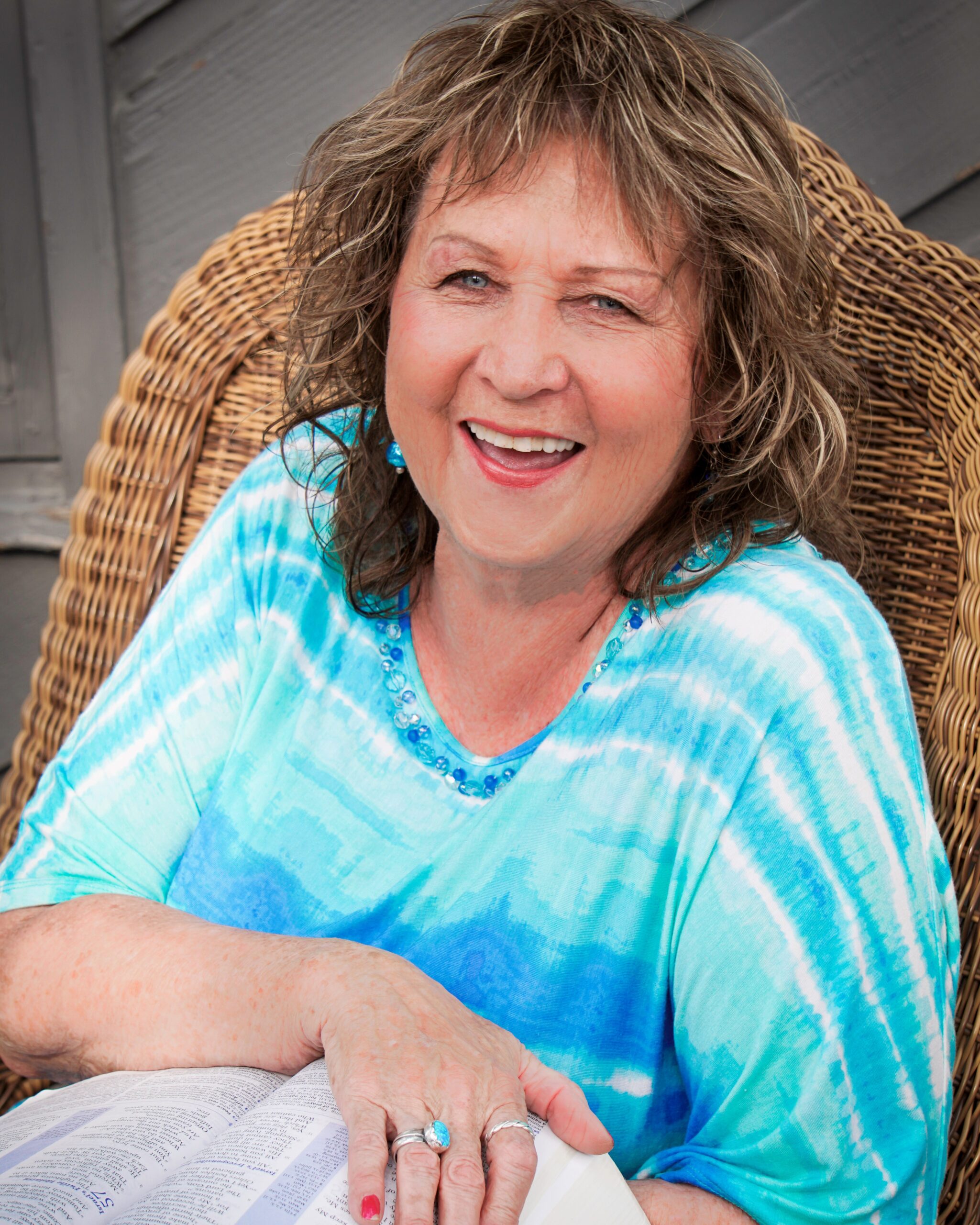 Jackie Jacobsen was born and raised in Rapid City, located in the Black Hills of South Dakota. In 1966, because of her Native American heritage, she was able to attend and graduate from South Dakota State University, in Brookings, South Dakota. Jackie is the granddaughter of Benjamine Black Fox who was an infant survivor of the Wounded Knee Massacre. The faith of her grandfather and her mother, Ramona, was instrumental in igniting her spiritual journey. She and her husband, Stan, have three grown children and two grandsons. Jackie and her husband have resided in the Evergreen area over 40 years.
Since 1973, Jackie has been teaching and equipping believers in the local church and in Christian circles on the Front Range of Colorado. Coming from a liturgical background, she combines a rich and varied experience in and out of the charismatic community with a practical, animated and challenging delivery. Jackie considers herself a "benevolent watchdog" for prophetic practice and people, on the cutting-edge and "leaning forward" to what the Holy Spirit is doing among believers. LBS students experience her passion to see believers personally partnering with the Holy Spirit in order to perpetuate the continuing works of Jesus with His love, humility and zeal with wisdom.
For seven years she was an intercessor on the team of Native American Resource Network, a Colorado based ministry to encourage, facilitate and to pray for the healing and restoration of the wounds of Native American Indians. The Intercultural Committee of Women's Aglow International was also part of Jackie's work in reconciliation and restoration. She has been ordained by Christ For All Nations, a mission station established for the Navajo, near Farmington, New Mexico. She also has experienced the presence of the growing Messianic Movement through being on the dance team of a local Messianic Congregation for four years.
Starting Led By The Spirit School
Jackie is the founder of Led by the Spirit School, a teaching ministry. She has written LBS courses to develop and activate a personal, working relationship with the Holy Spirit. She began to teach the Led by the Spirit course in 1993 in homes and churches, as well as teaching the course at Rocky Mountain Bible Institute in Arvada, Colorado for eight years. Currently, the Led by the Spirit, Course I and II are taught every other year from August to April at Discover Community Church, Highlands Ranch, Colorado. She is also teaches various workshops from her many other writings during the opposite year.
Jackie is well known for bringing a practical, animated and challenging message to children, youth and adults. Her unique use of props, music, meditations and object lessons cements practical application of in-Christ realities and spiritual truths. Throughout the year, Jackie has also traveled locally and abroad, including Indian Reservations to teach led by the Spirit lessons and the other workshop subjects.
Jackie's desire is to equip and disciple believers in their journey to go deeper and deeper into intimately knowing Messiah Jesus. The thrust of LBS School is in essence, to build in-Christ realities, teaching the basic training needed to be led in partnership by the Holy Spirit Himself as a lifestyle. Students report that the practical application of the principles that she requires, bring momentum and maturity in being conformed to the image of Messiah Jesus. Her teaching also helps to ignite and activate understanding of each believer's personal gifting's, roles and/or calling. She encourages believers to ask individually and corporately, "What is the Spirit saying to me and the church right now?" She can be heard saying many times in the classroom coaching the students to get to the point where they can say with zeal and in wisdom…"Life is not about me; it is all about Jesus, Jesus, Jesus, His love, His heart, His humility and apart from Him, I can do nothing!"